On Election Day, You Choose the Path of Our Town's Future...
On Nov 5th please vote for the team that is
Reflecting Sweden's Strenghts, Integrity, Character, and Community Pride!
View the Flyer
Election Night Spaghetti Dinner

for the Sweden and Clarkson Republican Committees
Tuesday, November 5, 5:30 - 8:00 PM
Brockport Area Vets Club, West Avenue
Celebrate America! Celebrate Democracy! Celebrate our Community!
View the Flyer
Sweden Republicans announce 2019 slate of candidates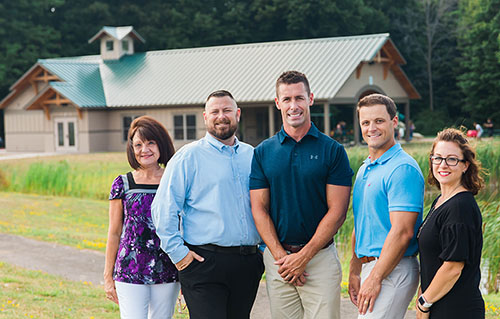 The Sweden Republican Committee has announced its 2019 slate: Supervisor Kevin G. Johnson is seeking his second two-year term. Rhonda Humby and Randy Hoke are joining Johnson as Town Board candidates making their first run for office. Rounding out the ticket are incumbent Highway Superintendent Brian Ingraham and incumbent Receiver of Taxes Kathleen Bahr-Seever... Read more...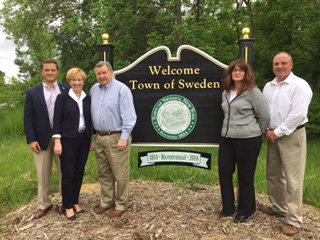 Please watch the first 10 minutes of this Town Board meeting
The Town had carefully studied operations at the Senior Center since 2008 before making the difficult decision to move senior programming to the Community Center and lease the building. It was the best solution for seniors and taxpayers alike. Lori Skoog agitated to keep the senior center open and promised seniors that it would remain status quo. She ran her 2015 campaign for Town Board on this promise. This summer, she voted to move senior programming to the Community and to lease the Senior Center to Lifetime Assistance as originally planned in 2014. While going forward seniors and taxpayers will be well-served, the 3 year delay cost the Sweden taxpayers more than $300,000. We do not need more of this type of delayed, costly decision making. We need less of it. On November 7, voter for smart, responsible leadership in Town Government. Vote for Kevin Johnson, Bob Muesebeck, Patty Hayles, Karen Sweeting and Tony Perry.
Farming law proposed by Democrats
Sweden Republicans improve quality of life with enhanced Recreational Services


Sweden Republicans provide excellent highway services
Highway Superintendent Brian Ingraham needs the support of the Sweden Town Board to continue to maintain and improve Sweden's 27 miles of roads and the roads his crew plows. He strongly endorses the Republican team.
Supporting our military and emergency responders
There are three community events coming up to honor our military and emergency responders. The Sweden Republican Committee encourages residents to participate as a way to thank our brave men and women in uniform.
Read more...
Ingraham gives his team a tour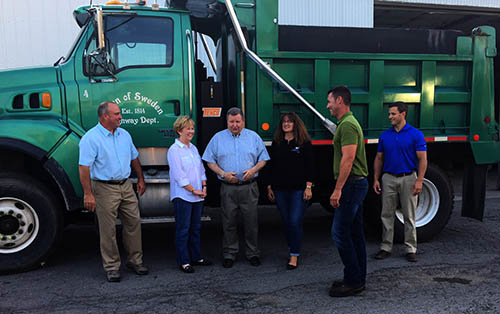 Sweden Highway Superintendent Brian Ingraham gives a tour of the highway department to Supervisor Candidate Kevin Johnson, Deputy Supervisor Bob Muesebeck, Councilperson Candidate Patricia Hayles, Justice Candidate Tony Perry and Clerk Karen Sweeting. Brian is very proud of the excellent care his department takes of its equipment. The Town's sound financial planning and fiscal management means equipment is replaced regularly without issuing debt – that creates a savings for taxpayers.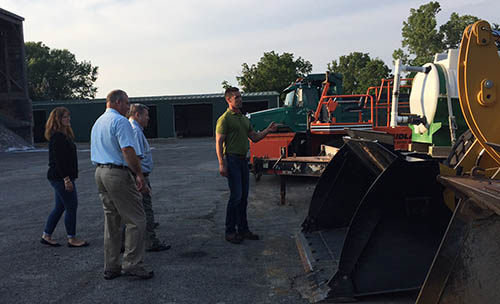 The addition of Kevin Johnson and Patricia Hayles to the Sweden Town Board, along with the experience of incumbent Bob Muesebeck, will bring even greater financial and managerial success for the Town. Sweden residents should expect more- you deserve it!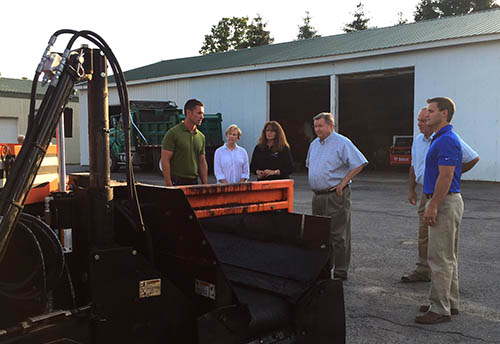 Supervisor Rob Carges and Deputy Supervisor Bob Muesebeck
helped kick off the construction of the new Lodge at the Park at a pre-construction meeting on August 16. Thanks to their strong leadership, the Town received more than $500,000 in grants to fund the project. Great work - Sweden residents should expect more projects like this - you deserve it!

Successful Petition Campaign
The Sweden Republican Committee conducted a tremendously successful petition campaign gathering more than 700 signatures to put the following candidates on the Republican, Conservative and Independence lines for the November 7 election
Read more...
The 2017 Sweden Republican Committee Slate of Candidates is pleased to have received the endorsement of the Monroe County Young Republicans
It is an honor to have the support of the youngest voters in our community – these young Republicans will someday be leading our community in a variety of ways – as elected officials themselves and as leaders in civic, fraternal and charitable organizations. We thank them for their support and encourage them to continuing engaging in the electoral process.
Sweden Republicans Clean-Up Project
Sweden Republican Committee members recently led a clean-up project on the north side of Route 31, west of Owens Road and east of Route 19. The Committee adopted the stretch of road through the Adopt-a-Highway Program several years ago.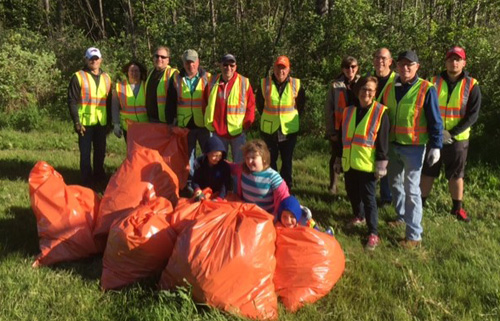 You can also like us on Facebook!
We're on Twitter @SwedenRepublica